For people who have decided to live healthier lives and lose weight, the Scarsdale diet is a great choice of meal plan to follow.
It has all the ingredients of a successful weight loss and health plan that millions of people worldwide have seen good results following the implementation of this program. To learn about other supplements that can boost your health, read here the Sour Patch Kids Strain review by fresh bros.
As you begin in your commitment to the Scarsdale Diet program, to help you lose weight,  you will need to find a way to make some of the foods on your own. A common denominator of all the meal plans is the popular Scarsdale Diet protein bread. This is foundational in following the diet regimen.
If you want to continue on with the program but don't have the budget to always buy this protein bread from the local gourmet store, then take a look at this recipe and make this stuff in your own home.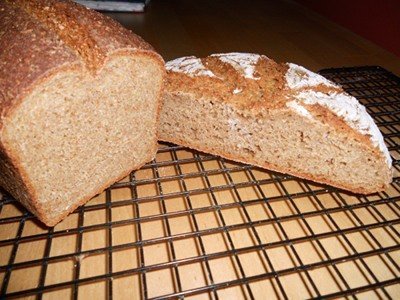 Ingredients:
1 cup warm water
1 Tbsp. dry yeast
Half a teaspoon of salt
Half a teaspoon of apple cider vinegar P a g e | 53 Copyright ©2011 – All Rights Reserved
Half a cup of soy flour
One and a half cups of whole wheat flour
A teaspoon of sugar (optional)
One-fourth cup of gluten flour (this is a healthier alternative to your usual flour)
Directions:
Put one tablespoon of dry yeast into a bowl with a cup of warm water in it. Let the mixture stand and wait for about five minutes until the yeast will dissolve. Once dissolved you may now add sugar, salt and apple cider vinegar and mix it well.
Sift the gluten and soy flours together on a separate bowl. Little by little, pour in the yeast mixture onto this bowl.
Add the sifted whole wheat flour into the mixture. Fold it in until you see the dough is formed. Make sure that bits and pieces do not stick to the side of the bowl. Using a food processor or a mixer with dough hooks will help you in properly mixing the ingredients.
Sprinkle some flour onto the board or kitchen counter. Scoop half a handful of dough and place this on the board or counter. Knead the dough for about five minutes and make sure it is elastic and smooth.
Spray some non-stick spray onto the bread pan and put the small pieces of kneaded dough on top of it. Leave some space for the dough to expand. Cover this with a moderately dampened towel and set this aside. Wait for the yeast to rise.
While waiting, you can preheat your oven to 325 degrees.
Bake the bread for about one hour or wait till the bread is light golden brown.
Once baked, cut into thin slices and keep the remaining bread inside your refrigerator.
Get the Scarsdale Diet Companion eBook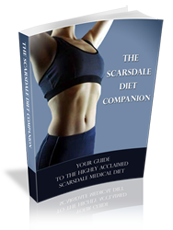 A great eBook to help you lose weight and keep it off! Information that will make your dieting experience a lot easier, enjoyable and more successful. The eBook includes:

[unordered_list style="tick"]
Basic Rules of the Scarsdale Diet
Critical Factors for Losing Weight Rapidly
Complete Scarsdale Diet Meal Plan
96 Great Tasting Scarsdale Recipes
Advantages and Disadvantages of the Diet
Comparison to 8 other Popular Diets
How to Lose up to 20 Pounds in 2 Weeks
[/unordered_list] [button link="https://scarsdale-diet.dpdcart.com/cart/buy?product_id=38617&product_price_id=38804&gateway=clickbank" color="#f69708"]Buy Now | $24.95[/button] Tell me more...